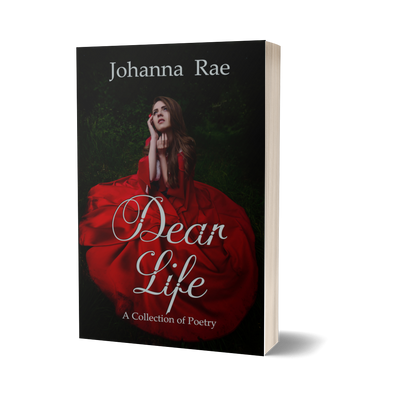 Dear Life - poetry (paperback) (website exclusive)
Johanna M Rae
$15.00
This signed paperback is available to New Zealand customers with free shipping.


Dark jagged shards
Of sheer impenetrable rock
Reach up to the sky
Like clumsy daggers
The universe toys with me
This mountain
Was designed to defeat me
Once, it might have succeeded
But.
Not.
Today.
This collection of poetry explores the rollercoaster of emotions borne from trying to juggle marriage, motherhood, and challenging health. Share Johanna's anguish, joy, and a determination not to be crushed by the weight of something that cannot be changed.
SKU: 10000-9