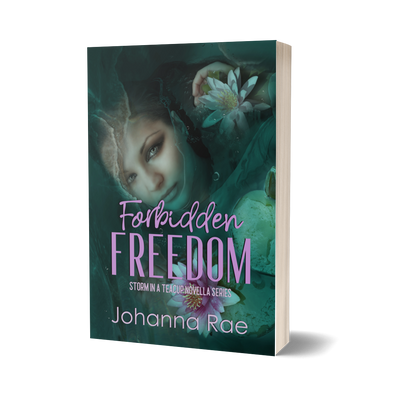 Forbidden Freedom - A Storm in a Teacup Novella (paperback)
Johanna M Rae
$15.00
This signed paperback is available to New Zealand customers via this website with free shipping. This book is only available as a paperback via Johanna M Rae's website. The novella will be published as part of a collection on Kindle (Amazon) at a future date.
This is book one of the Storm in a Teacup series. Books may be read in any order.
Kalahnia has been groomed her entire life to sing the song of the sea, seduce humans, and extinguish their light. But, what if she doesn't want to? Can mermaids fall in love? Life on land is nothing like what she expected it to be.
84 pages.
SKU: 10000-10