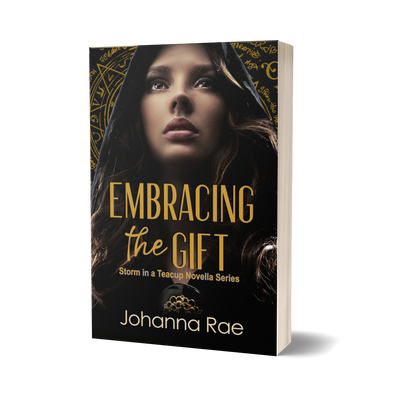 Embracing the Gift - A Storm in a Teacup Novella (paperback)
Johanna M Rae
$15.00
This signed paperback is available to New Zealand customers via this website with free shipping.
This is book three of the Storm in a Teacup series. Books may be read in any order.
This book is only available as a paperback via Johanna M Rae's website. The novella will be published as part of a collection on Kindle (Amazon) at a future date.
Burdened with purpose, Astryd feels suffocated, especially when forced to perform magic with a man she despises. The coven is depending on her. Can she accept the consequences of a spell that didn't go according to plan?
90 pages
SKU: 10000-12