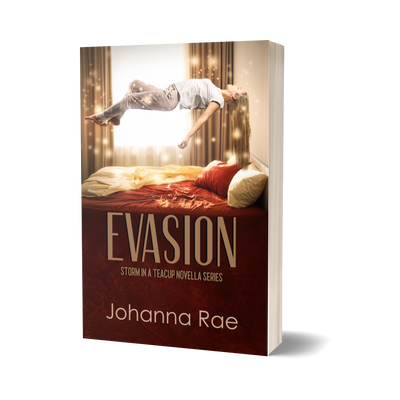 Evasion - A Storm in a Teacup Novella (paperback)
Johanna M Rae
$15.00
This signed paperback is available to New Zealand customers via this website with free shipping. This book is only available as a paperback via Johanna M Rae's website. The novella will be published as part of a collection on Kindle (Amazon) at a future date.
This is book one of the Storm in a Teacup series. Books may be read in any order.
Todd Granger is an assassin – one of the best. He has never questioned an assignment, nor failed one. What will happen when going after a mark demands crossing a line even he doesn't want to mess with?
50 pages
Evasion was previously published as 'New Beginnings' in Allison Cassatta's Evernight Anthology (no longer available).
SKU: 10000-11